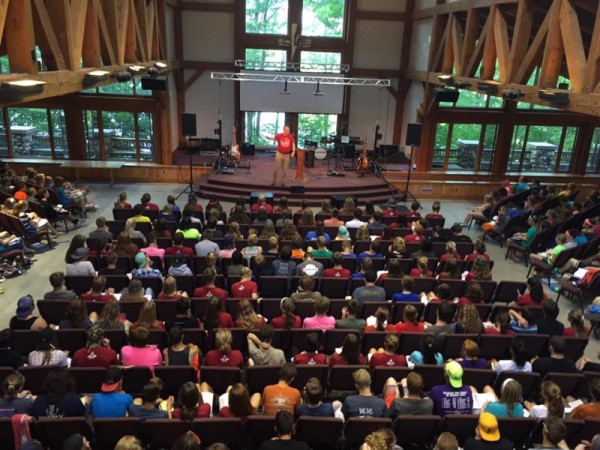 One of the things we do at Lake Ann is chapel. All of the different age groups get different speakers except for the last day which is combined chapel. Before Mr. Rudolph or who ever is going to speak, Heartsong comes up to lead worship. We always learn new songs but I like it more when we review old ones.
I am looking forward to camp this year!  We are going next week and I hope to see some people we know from around here. Our old church is sending a bus load the same week we are going!
Thank you Lake Ann Camp for permission to use this picture on my blog!