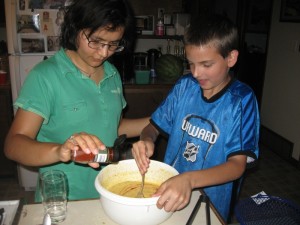 I really liked Pekoura when Maryam made it for me. Momma does not make it, because she does not deep fry many things. Morsal taught me how to make it her way. Yum!
How to make Pekoura
2 cups each of flour and corn meal
Cumin Seed, Tumeric, Black Pepper and Fresh Cilantro to taste
Scant tsp of garum masala
Paprika for color 🙂
Water
Mix ingredients together to make a thick batter.
Slice up potatoes thinly, dunk in batter and then deep fry.
Eat warm. Maryam's recipe was very different!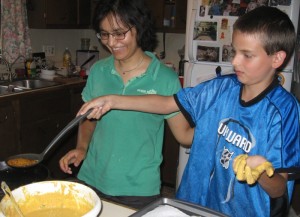 Also good with plain yogurt if you want.
Thank you Morsal for all the wonderful things you taught me how to make!