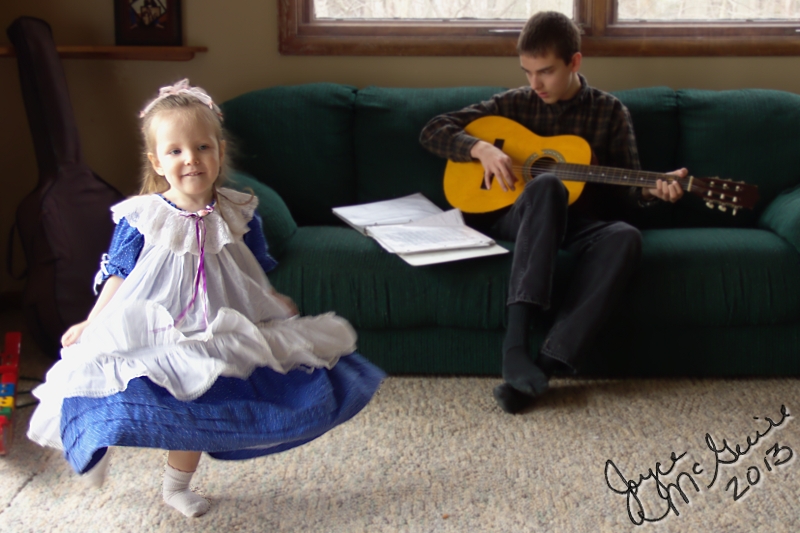 I am learning how to play the guitar. Daddy is teaching me the chords and then when I know enough, I learn a song with them.
The other day I was practicing my guitar and Megan decided she wanted to dance to it.
Now when I start she comes running to either "help" or dance. When she helps she sits on my lap and covers and uncovers the strings. I like when she dances and sings better.