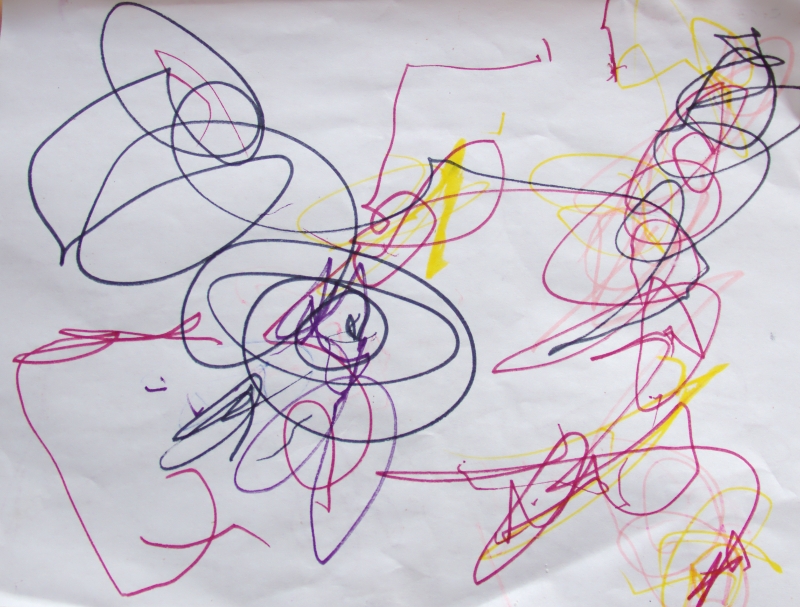 Today I am thankful for;
Pens.
Pencils.
Little sisters who are learning to color.
Megan drew this picture a few days ago. I think that it looks like a man with a BIG mustache and a cut on his chin who fell asleep in front of his campfire.
I really like Megan's pictures when it is easy to imagine what it is.
What do you think she drew?